My final major project was based around the negative connotations fo sex work and the wrongful ideology that we, as the general population, have towards those who participate in sex work. It all started with this news headline from The Independent reporting "If you're shocked that Brighton University is offering advice on sex work at freshers' week, you need a reality check". In October 2018, SWOP (Sex Workers' Outreach Project) had a stand at Brighton University freshers fair where they were negatively portrayed by the press, deeming that they were there to 'groom' and 'harm' new students. But here's the thing, Swop Sussex was neither "offering advice on how to become a prostitute" nor claiming sex work is aspirational. Its presence at freshers' week was simply an acknowledgement that student sex workers exist and that they deserve support. 

The idea of my FMP stemmed from the idea that sex work is negatively portrayed no matter what and can be misconstrue beyond reasonable doubt due to a lack of education. Sexwork101 is a series of different advertising techniques and gorilla campaigns that will lead different target audiences to a metaphorical website. Through this website, I would inform the general public about sex work through statistics, myths, accounts of sex workers, the decrim movement, the difference between sex work and trafficking, further reading and more. As my target audiences are vastly different, I needed to create different means of advertising to connect to them and gain their attention. I created a graph that shows exactly how they come together and how my guerilla campaign would work; different means of advertisement for different target audiences cause a bigger footfall that inevitably means more people visit the website; the content holder. By having a guerilla campaign, it would really increase the footfall by tens of thousands compared to other means of standard advertising. People imagine sex work to be shocking so we have to give them what they expect; shocking means of advertising. We then back this up with other means of standard advertising and it creates discussions. 

"Tart cards are cards advertising the services of prostitutes. They are found in many countries, usually in capital cities or red-light districts. Originating in the 1960s, the cards are placed in locations such as newsagents' windows or telephone boxes. Alternatively they are handed out or dropped in the street. Legal action is sometimes taken against their use. Illustrated tart cards from the 1980s and 1990s have come to be regarded as examples of sub-cultural accidental art." 
I thought tart cards would be good to address the client part of the target audience, as well as turning them into beer mats and stickers. I thought this would be a good way of getting 'common' audiences to engage; the type of pen portrait I imagine is single men that spend their evenings / weekends at the pub with their mates getting drunk and then wanted a quickie. These type of men I thought would engage well with tart cards and beer mats as men have that 'boyish' banter (sexism and misogyny; discovered in 301) between them that they get riled up on.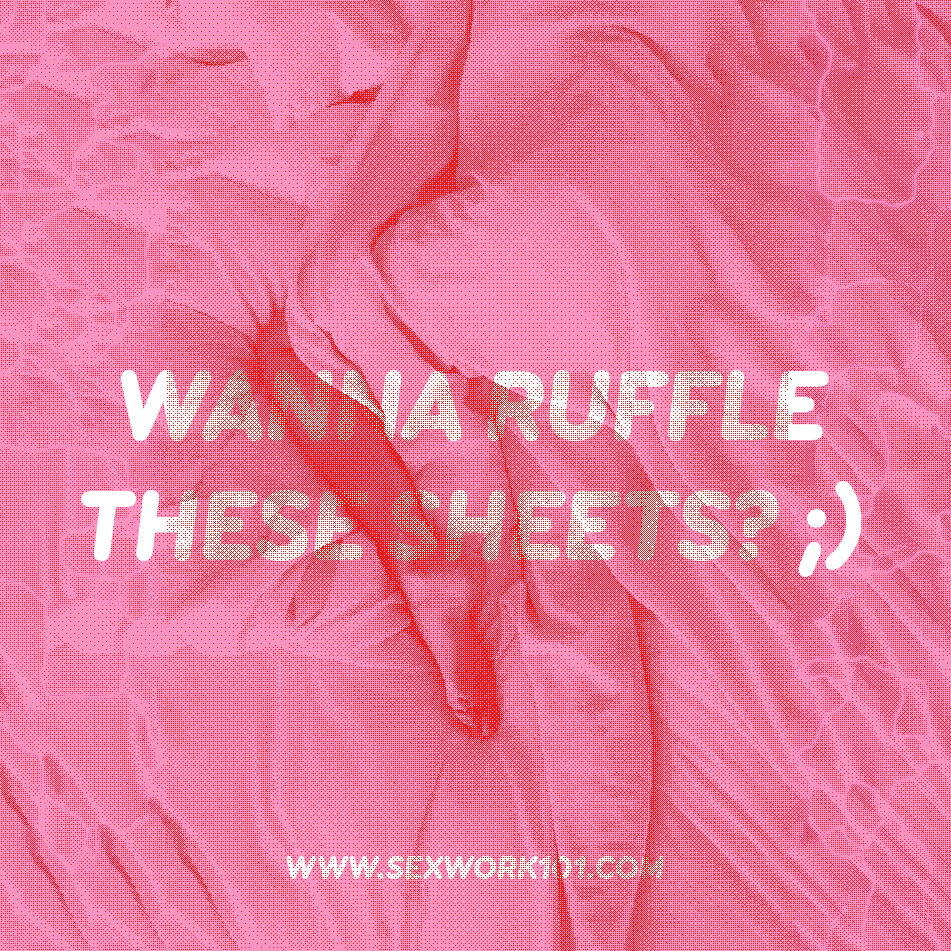 I had the idea to create tear-off flyers as quite often sex workers in main cities such as London will leave their contact info on something known as  a' calling card' which will be stuck to the side of buildings, telephone boxes, lampposts and so on. Again, I thought these would hit the client target audience as they would be the most inclined to take one. That being said, I think these would be popular with a range of individuals and if I was walking past, I would most definitely take one as they are bight in colour and attractive to the eye.
I decided to change my course of action and create posters with imagery as I think they are stronger visually and would attract more peoples attention than the other idea would. I wanted to tell a visual story using symbolism, facts and bringing in hashtag from previous campaigns that I saw throughout 301. I thought this direction would be humanising and would have a softer impact than the previous idea whilst also staying away from the cartoon posters used by sex work charities. I wanted the posters to be clean and have an impact.
I decided that I needed to be smarter about it. A real guerilla campaign uses what is already there and just intertwines in some way; this is what I needed to do with these posters. Then, I had the idea of governmental type posters. The underground is the least intrusive mean of advertising, but it also has the largest footfall. Almost everybody in London uses the tube, so I could be smart about the method of poster just to get people talking. If advertised on one line, say Piccadilly, then they met somebody at the office who takes the Central line, they would pass it on and as soon as lunch was over the whole office would know and pass it on. Word of mouth in London is a good way of advertising, and I just needed the idea to execute. Then, it hit me almost like a wave of genius. Governmental posters. 
Projection mapping was my original concept where I took inspiration from Dazed and their #ADDRESSTHENATION campaign. They took matters that were rife at the time and projected them onto iconic buildings across London. I thought this would be amazing to use in the campaign as it's showing those who have turned a blind eye, forcing them to look and read. The idea of this was to project facts, stats and quotes onto buildings around the country / mainly in London to show that sex workers will be heard and their voice is not lost. During the research process I quickly realised that many sex workers feel as though they cannot voice their rights as they feel that they would not only be judged but their rights would be taken away. I 3D printed a model of Big Ben and the Gherkin to practice with projection mapping and exemplify the final product.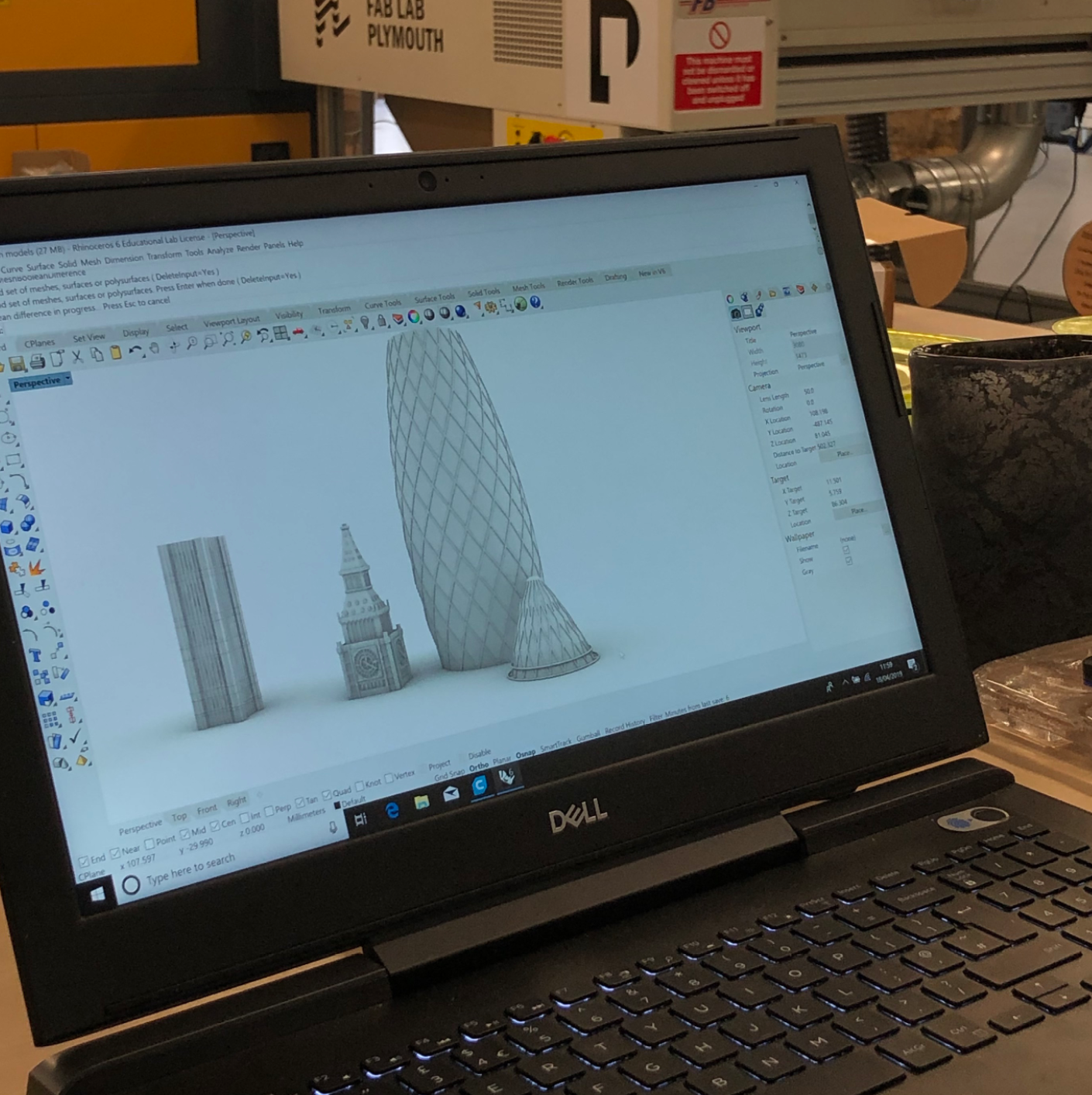 The projection mapping would target the mass media which would then be output into the general public. Tart cards and beer mats target the general pen portrait of a sex work 'client' by attracting their attention to common means of sex worker advertising services. Tear of flyers attract sex workers, clients and members of the general public.  Underground guerilla type governmental posters attract all commuters attention. Website is accessible to all and the opinions page attracts more attention as they are savable and will be hashtagged so people know what that they support the community or are a part of it. The campaign is tied together by the website, the facts and the bright campaign identity I created. I created a 200 page research document for this project including interviews with several different sources such as charities, the police and sex workers, I watched many documentaries and read several different books so I could properly and efficiently portray a very accurate pen portrait of a sex worker; the single-point of this entire campaign.